La gran ciclopedia ilustrada
The Illustrated Cyclopaedia | Libros del Zorro Rojo, 2023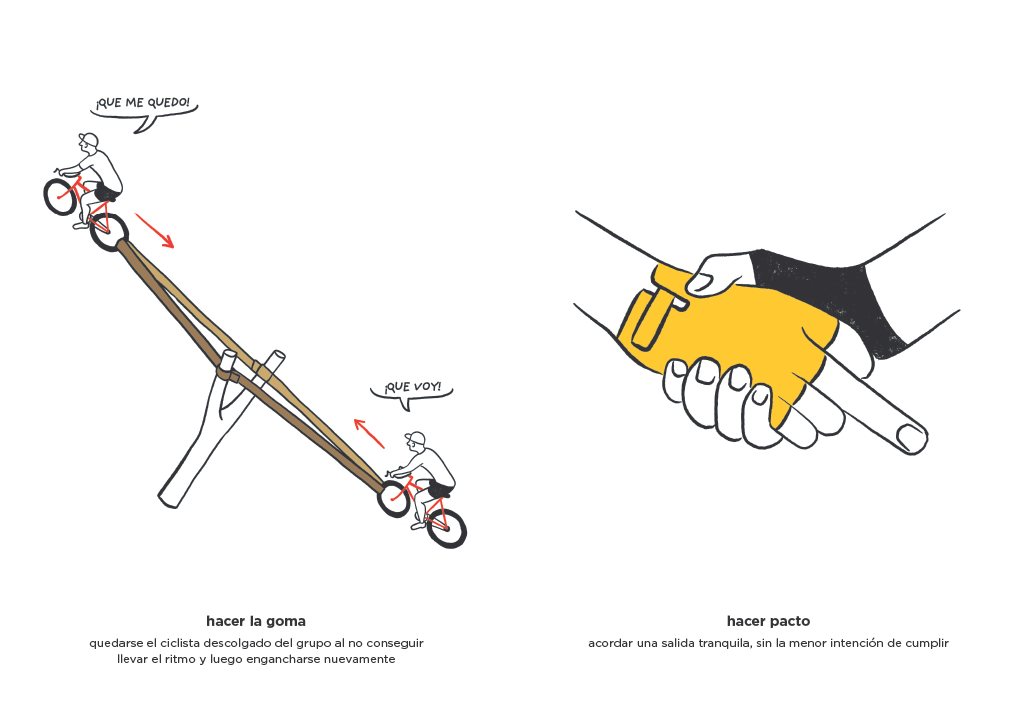 Cycling and recreational philology can do great things together.
To pedal squares, to tuck, to get a flat, to gloat… Cycling, like all important things in this world, also has a specific language, a jargon, a slang, which enthusiasts handle like a secret code, a code only for the initiated, and whose mastery reveals years of experience in the saddle.
These terms are often metaphorical and always unique, they are terms that Karin du Croo, passionate about cycling and drawing, pedals and pencils, has selected and illustrated with a sense of humour. This illustrated cyclopaedia is destined to become a cult work among fans of these two wheeled machines. It also allows us to discover that the bicycle, the great invention of mankind, is more than a simple, silent, and sustainable mechanical device: it is a whole philosophy of life, an ethic, a way of being in the world.
With The Great Illustrated Cyclopaedia, Karin Du Croo offers, with an ear for language and a hand for drawing, more than a declaration of love for the bicycle: it is a declaration of principles.
But this selection of words, halfway between a dictionary and an encyclopaedia, is not limited to terms commonly used among the tribe: it also includes terms from the author's own particular register, or that of her group.